Bloody Henry is a short film that brings a serious issue of Alzheimers disease (a form of Dementia) into a light hearted suspenseful comedy with a very unexpected final event. It captures what people go through everyday with our ageing population and tries to capture these moments in a humble, sweet way. At the same time, it also shows the life of women that live alone in their homes in fear of what happens when they realize they are not the only one in the house.
It was filmed by Producer/Director, Angelique Papadelias. It was shot in Enmore, the Inner West of Sydney, Australia (December 2011) and it appears to be a suspense film, that actually ends as a comedy. Bloody Henry is 6:59 in length and available on PAL and NTSC. The film stars two very successful Australian Actors/Actresses, Tina Bursill – playing Jane, and Kevin Healy – playing Henry. The film has recently been made available for complimentary viewing on You tube. (see below)
                    The Film:
The TRAILER –
STARRING THE TALENTED:
Tina Bursill – Jane
Tina Bursill has had an honourable career as an actress. Her most recent roles consisted of Margie McKinney in Wish you were here, Marilyn in Offspring, and Magistrate Ellen Hansby in Crownies. 
Tina's most rewarded role was her achievement in best supporting actress as Louise Carter in the TV Series Skyways. Tina had other outstanding and memorable roles as Sonia Stevens in Prisoner, Billie Russell in A Single Life, Margaret Hill in Willing and Abel and the list goes on.
It was an honour to have Tina as the main lead in Bloody Henry to which her performance was remarkable.
Kevin Healy – Henry
Kevin brings a sense of enjoyment and experience when he is on the screen. Lucky enough to have Kevin grace us in his performance in Bloody Henry, he came to the production with years and years of experience as an Australian Actor.
His performances included roles as Mr. Ferguson in Water Rats, Bert King in Home and Away, Mr. Cummins and Mr. Grattan in All Saints, Sammy in Barracuda, Jock Martin in Now and Forever, Sir Humphrey Moore in Carson's Law and the list goes on.
He has been a real asset to the Australian Film Industry. 
 CREW 
Chris McHardy – Cinematographer
Chris approaches every job with drive and enthusiasm. He has worked within camera, lighting and grip departments headed by cinematographers including IF Award winner Jules O'Loughlin ACS, Carl Robertson ACS and Andy Strahorn, before moving into shooting his own work.
Chris shoots diverse content including drama, lifestyle documentaries, music, sport, news, reality and corporates. With a high and exacting work ethic, he brings a dedication to perfection to every project he works on. He combines a strong eye for visuals with lighting and camera movement to produce a different feel to each and every shot and film.Director/Producer/Writer – Angelique Papadelias (Little Screen Big Screen)
Editor – George Gryllis
Director of Photography – Christopher J McHardy
Sound Design – Luca Jonathan Mistretta
Composer – Jeremey Trezona
Clapper Loader – Gavin Barnett
Production Design/Assistant – Lisa De Giovanni
Set Designer – Brian Farmer
Locations Manager – Joanna Mangos
Graphic Design (DVD Covers/Posters) – Steve Fanale & Chris Hoben
Runner – Lili Ferrier Gantner
PRODUCTION SHOTS – BEHIND THE SCENES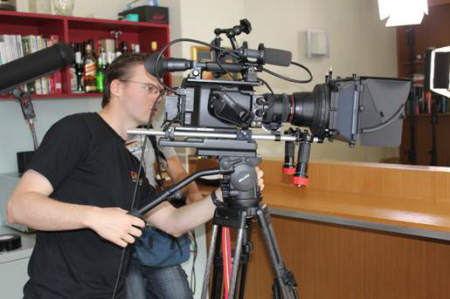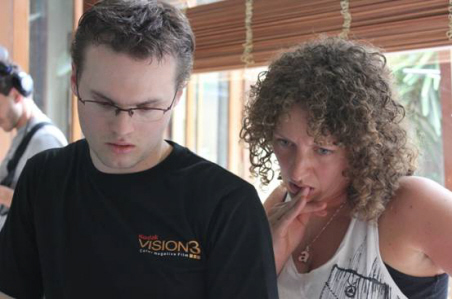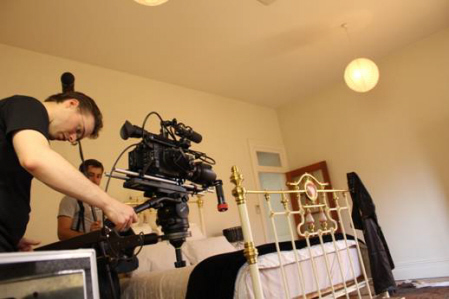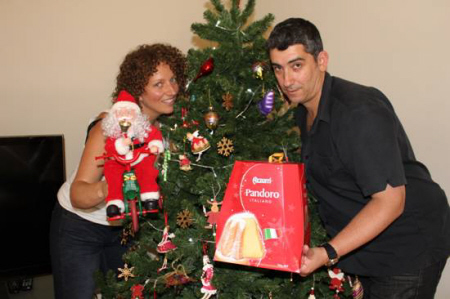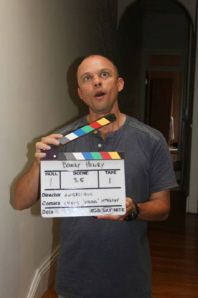 Production is always about making a long day, a little fun so that everyone walks away exhausted, but with a smile. Bloody Henry is currently making it's way around the film circuit. As the Director of the film, I was honoured to work with such an experienced Cast and Crew team. I would highly recommend each of them for any production.
Worldwide Copyright (c) 2017 Angelique Papadelias